The Listening Attention
|
home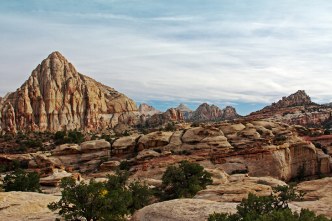 About Us

I work in the service industry as a window cleaner. My spare time is divided between my love for roaming the mountains, writing and photography, and in the efforts to communicate through spiritual endeavors such as this site.
The Mystic Missal
is another of my obsessions, started in 2ooo as a result of a desire to make available ways and means I had found valuable in the search for self-definition.
The Missal Newsletter
was started shortly thereafter , each new issue highlighting a different system, teacher, or path; plus new articles, quotes, humor and links.
NostalgiaWest
, a photo site, was formed to try to convey the timeless feeling of essence through photographs.

"Bob Fergeson is not only my friend, but a role model. He has faced painful adversities and experienced despair often in his life, but has found a way of offering these up through a single-minded, unconditional devotion to the Truth. The spiritual quest is the first priority in his life. Bob's compulsion to know the Truth and the enthusiasm he has in sharing what he has found with others has been a great inspiration to me, especially when I am in his presence. "- V.L.
Here's a video from a recent TAT meeting, with an attempt at explaining my photography obsession:
"His life is an inspiring story of how a plantation boy became a mountain man, uncovering strengths and creative abilities hidden from his view. "- A.T.

copyright 2006 by Robert Fergeson